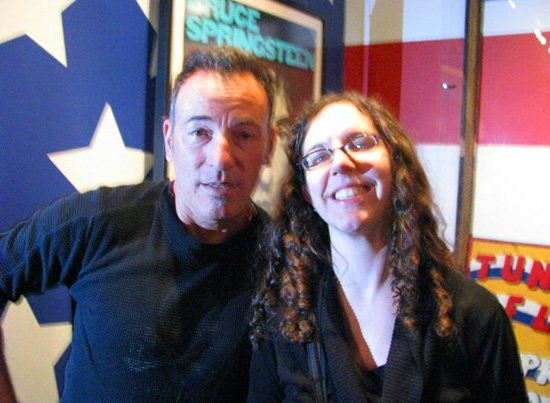 SPRINGSTEEN'S ELEVENTH-HOUR VISIT TO THE ROCK HALL
Eleventh hour? Actually Bruce Springsteen, who had yet to see the Rock and Roll Hall of Fame exhibit "From Asbury Park to the Promised Land," waited until the midnight hour — yesterday, the exhibit's final day — to pay a visit. Toward the end of the day on Sunday, February 27, Bruce arrived to view the holdings and get a tour from curator Jim Henke just before the official closing.
St. Louis's Riverfront Times music editor Annie Zaleski (that's her above with Bruce) describes the scene:
Springsteen, museum curator Jim Henke, several other Rock Hall employees and what looked like pals of Bruce walked around the exhibit, checking out the photos, song lyrics, articles, guitars and other bits of ephemera. (Several patrons did double-takes when they realized who it was walking around.)

It's a testament to Springsteen that the exhibit wasn't closed off just for him, and he didn't arrive after hours to check it out; he walked around the memorabilia just like anyone else. (Well, somewhat: He understandably had comments to make about several of the items on display, which is, you know, kind of mind-blowing.) Before the exhibit closed, he took time out to take photos and shake hands with fans, who had kept respectful distance as he toured.
Backstreets reader Jim Sheahen was among the exhibit's visitors yesterday:
I absolutely love the exhibit, and I decided I was going to spend my entire day at the Rock Hall — there are over 100 pages of handwritten lyrics on display, and I can spend an entire hour analyzing one page. There are also hours of interviews and rare recordings that I can listen to over and over. Around 4:45, I was listening to an interview on the fourth floor about the creation of the Nebraska album. Then all of a sudden, I looked up and there he was. Bruce had come to the Rock Hall to see his exhibit.

I was in shock. He noticed that I had my E Street sweatshirt on, so he came over and shook my hand and asked how I was doing. He then continued to the fifth and sixth floors to see the rest of his exhibit. He was commenting as he went, telling stories about several of the items — he laughed when he saw his surfboard from the 1960s on display. Later, after he posed for pictures, I shared the story of how I proposed to my wife at this exhibit. He was impressed and even wrote a congratulatory note to us.
See more photos from Springsteen's visit at rockhall.com.
And if you missed "From Asbury Park to the Promised Land" during its lauded run at the Rock Hall, Backstreets #89 has many a page devoted to the exhibit, including a detailed walk-through, pictures of many of the artifacts on display, and the full text of Springsteen's highly enlightening interview with Henke.
- February 28, 2011 - Thanks to Jim Sheahen and Matt Wardlaw

ASBURY'S NEW HARMONIES CONCERT TIX ONSALE TODAY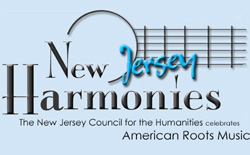 In conjunction with the Smithsonian's traveling roots music exhibition's stop in Asbury Park [see below], the Paramount Theatre is hosting a New Harmonies Concert on Sunday, March 13. Produced by the Grammy Museum and The Asbury Park Music Heritage Committee, the bill includes Max Weinberg, Bobby Bandiera, Steve Forbert, Billy Hector, Nicky Addeo and more. Tickets go on sale today at noon through Ticketmaster.
- February 28, 2011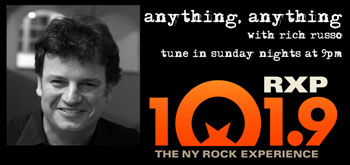 FIRST LISTEN:
PEG O' MY HEART,
I LOVE YOU!
Want a new Bruce fix? Tune in this weekend to 101.9 WRXP-FM's Anything Anything with Rich Russo (streaming worldwide at 1019rxp.com) for the world premiere of the the Dropkick Murphy's "Peg O' My Heart." With Springsteen sharing lead vocals, it's a barnburner. Russo's show airs Sunday night from 9:00 to 11:00 Eastern.
- February 25, 2011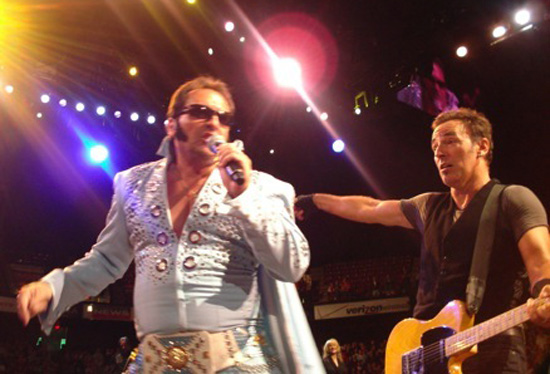 "THE PHILLY ELVIS" LIVES….TO FIGHT LEUKEMIA AND LYMPHOMA
Many Philly-area fans who attended the 2009 next-to-last-ever E Street Band concert at the Spectrum arena (R.I.P.) will recall the hilariously surreal onstage appearance of a certain jumpsuit-clad former Elvis Presley impersonator. Dubbed "The Philly Elvis" by Springsteen himself, Nick Ferraro — the ex-impersonator in question, who is a longtime fan of both Bruce and Elvis — got to check off a major item from his bucket list when his sign-request asking "Can The King sing with The Boss?" was fulfilled. Ferraro-as-Elvis got pulled from the audience that night to perform "All Shook Up" and "Blue Suede Shoes" with Springsteen and the E Street Band.
Since that magic moment, The Philly Elvis, much like the original Elvis, has refrained from making further physical appearances (though remaining ever-present via many viral videos)... until now. Nick has just launched his own official website, thephillyelvis.com (of course), and is preparing to pull the jumpsuit back out of the closet. This time, it's for a good cause, to boot: fundraising for the Leukemia & Lymphoma Society (LLS). Check out Nick's website to learn more about his upcoming "If I Can Dream" tour, his new song "Now It's Time For Love" and how you can support the ongoing campaign to name The Philly Elvis as LLS Central Pennsylvania's "Man of the Year." Thankyouverymuch.
- February 25, 2011 - Shawn Poole reporting

THE SMITHSONIAN COMES TO ASBURY PARK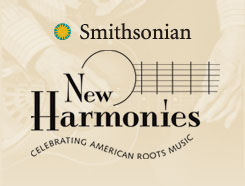 This spring, the Asbury Park Public Library will host a roots music exhibit developed and implemented by the Smithsonian Institution's Museum on Main Street program, which pools federal, state and local resources to develop and execute traveling museum exhibits that highlight America's diverse cultural heritage.
The exhibit, titled New Harmonies, is the brainchild of Grammy Museum executive director (and Backstreets associate editor) Robert Santelli, whose passion for American roots music drove him to develop this unique multimedia exhibit for the Smithsonian.
New Harmonies will run from March 12 to April 17. Asbury Park is also using the exhibit as the springboard for a yearlong series of cultural events related to the city's unique music history. An illustrated volume exploring Asbury Park's music history is planned, as are panel discussions, lectures, photography and memorabilia exhibits, and dozens of concerts at various area venues. See the city's event site "Where Music Lives" for a full schedule.
In conjunction with the exhibit, Santelli has also developed an oral history project in which local students will interview residents about their memories of growing up in Asbury Park. The results will be archived at Monmouth University, which is lending audiovisual equipment for the project.
- February 23, 2011 - Lisa Iannucci reporting

CLARENCE: "I'M A GAGA-ITE"
Rolling Stone's Andy Greene has the story of the Lady Gaga/Clarence Clemons collaboration from the mouth of the Big Man himself. "I play sax through the whole song and I have a solo," Clemons says of his appearance on the new Gaga track "Hair." "I would have done it for free.... She's the real deal. All the craziness and stuff, there's a purpose to all of it."
Read "Exclusive: How E Street Band Saxophonist Clarence Clemons Ended Up on Lady Gaga's New Album"
- February 23, 2011



THIS WEEK ONLY: 20% OFF ALL SHIRTS!
We're up to our necks in Springsteen tees... and now there's a new one on its way, for Darkness on the Edge of Town. Great! Where do we put it?? Help us clear out some space on the shirt shelves: now through Sunday, 2/27, save some hard-earned dough on all shirts in stock!
We currently carry 24 different designs of Bruce, E Street Band, and related tee-shirts, including Mens, Ladies, Toddlers and Youth styles — see all designs here — and they're all 20% off this week, while sizes last.
| | |
| --- | --- |
| Regular Price: | Sale Price: |
| $17 | $13.60 |
| $18 | $14.40 |
| $20 | $16 |
| $22 | $17.60 |
| $25 | $20 |
Simply use the coupon code CHANGEYOURSHIRT, and the 20% discount will be applied at checkout to all shirts in your cart. Thanks for supporting Backstreets and Backstreet Records!
- February 22, 2011


I COULD DO THAT BLINDFOLDED WITH ONE ARM BEHIND MY BACK
And flip a stick while I'm at it
The Max Weinberg/Dan Harris "Glory Days" drumming duel from this morning's Good Morning America.
- February 22, 2011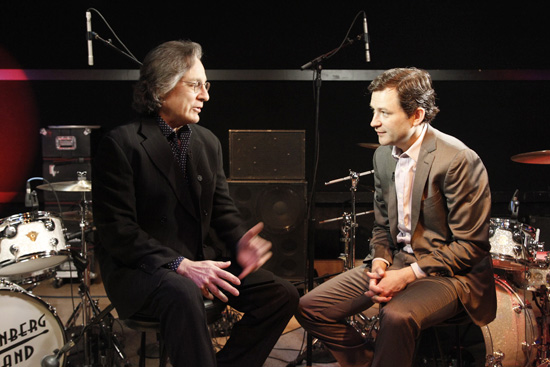 TOMORROW: GOOD MORNING MAX
"Good Morning America Takes On" is a new series on the ABC morning program, pitting their anchors against the pros: "It's a battle of wits, aptitude, determination and skill as Good Morning America anchors... challenge renowned professionals in their respective fields, from basketball to cake decorating, from drumming to skydiving."
Max Weinberg is the renowned professional drummer in this case, and tomorrow morning he'll go head-to-head with Dan Harris in a drumming showdown on "Glory Days." We're told there will be a handicap, so maybe Harris stands some chance against the Mighty One. Tune in Tuesday morning, February 22 on ABC.
- February 21, 2011


CLARENCE CLEMONS, FROM THE GRIDIRON TO THE SILVER SCREEN
Minister of Soul! Secretary of the Brotherhood! Man of Letters! Offensive Lineman! In a great pigskin profile of the Big Man, the Cleveland Plain Dealer looks back at Clarence Clemons' budding football career back in the mid-'60s, when he was #50 for Maryland State College (now University of Maryland Eastern Shore).
"I was looking toward a pro career," Clarence told the Plain Dealer's Bill Lubinger, "but God had another plan for me." Lubinger talks with former teammates and describes the accident that changed Clarence's path just a day before his tryout for the Cleveland Browns. And of course, there's the Big Man's philosophical take on how it all turned out: "I finally made it to the Super Bowl."
Plus: After seeing the trailer earlier this week, we've been wondering when we'll get to see his new documentary film Who Do I Think I Am? Looks like it's screening at the Garden State Film Festival in where else but Asbury Park, April 2 at the Paramount Theater at 6:30 p.m.
- February 18, 2011

NILS TO PLAY MARCH 10 TUCSON BENEFIT
For Nils Lofgren, who hangs his hat in Scottsdale, Arizona, the shooting last month in Tucson hit close to home. On March 10, Nils will co-headline a benefit concert — along with Jackson Browne, Alice Cooper, Sam Moore, David Crosby and Graham Nash — at the Tucson Convention Center to help those affected, raising funds for the non-profit Community Foundation for Southern Arizona, benefiting the Fund for Civility, Respect, and Understanding. Tickets go on sale Saturday, Feburary 19, at 10 a.m. See azcentral.com for further details about the concert and onsale, and keep up with Lofgren's other doings (including May dates) at nilslofgren.com.
- February 17, 2011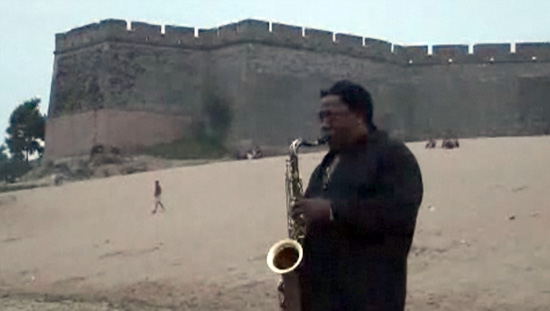 BIG MAN'S FAR EAST
"In a country where no one knows his name... In the midst of millions... On the other side of the world... A portrait of a journey begins." So proclaims the trailer for the forthcoming documentary, Who Do I Think I Am? As listed on IMDb, the 2011 film is directed by Nick Mead and follows "Clarence Clemons' journey to China in search of himself." Watch the trailer now.
Back in the states, everybody knows his name... including Lady Gaga, who recruited Clarence to play on her upcoming album Born This Way. Talking to Ryan Seacrest on the radio yesterday (listen at the 5:00 mark), Gaga revealed the Big Man's involvement:
One of my favorite songs on the album is called "Hair."... It's really uptempo, it's a club record, but it's sort of got this Bruce Springsteen vibe to it — and I actually had Clarence Clemons from the E Street Band come in, he played saxophone on [the song]. And it's really interesting, because it's putting saxophone on this really huge electronic record... The lyrics are: "Whenever I dress cool my parents put up a fight / And if I'm a hotshot Mom will cut my hair at night / And in the morning I'm shorn of my identity / I scream, "Mom and Dad, why can't I be who I want to be?"
Catch Clarence live this weekend in Boca Raton, FL, where he and his band Temple of Soul will play a free show at Mizner Park on Febraury 19. As reported in the Sun-Sentinel, the Saturday night show "is a fundraiser for the Bicol Clinic Foundation, a nonprofit Boca Raton-based medical relief organization that has sent response teams to Haiti and other places facing health-care challenges around the world. 'Anything I can do to help the Bicol Clinic Foundation and their cause, I will do,' said Clemons...." Find full details on the Clemons-hosted "Rock'n the Hard Place" concert here.
- February 16, 2011


COVER ME: ALICE RIPLEY, "THUNDER ROAD"
Released today, Alice Ripley's Daily Practice Volume 1 features the Tony-winning actress's stark, acoustic interpretations of ten cover tunes, by artists such as U2, Nanci Griffith, Lucinda Williams, and Bruce Springsteen, represented on the album by "Thunder Road." Watch her performing the song in the studio, above. Ripley describes her picks as "a selection of songs written by heroes I have yet to meet. The songs here are examples of excellent songwriting. I would like to say a heartfelt thank you to all of these writers for keeping me alive and giving me a reason to practice." Daily Practice Volume 1 is available now from Sh-K-Boom records.
- February 15, 2011

RACING IN THE STREET WITH REAGAN IN NEW HBO DOC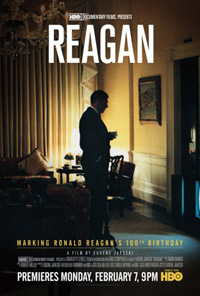 Springsteen fans remember a moment during Ronald Reagan's reelection campaingn in 1984 in which the president invoked Bruce's name and "Born in the U.S.A." during a speech in New Jersey. Bruce was quick to distance himself from Reagan's remarks, soon telling a Pittsburgh concert audience, "The President was mentioning my name the other day, and I kinda got to wondering what his favorite album must have been. I don't think it was the Nebraska album."
It probably wasn't the Darkness album, either, which gets a more knowing nod in Reagan, a new HBO documentary marking the 100th anniversary of the late president's birth. In the film directed by Eugene Jarecki (Why We Fight), airing now, a moment illustrating the widening distance between Reagan and the working class includes images of closed factories in his birthplace, Dixon, Illinois; as a local cruises the deserted streets, the soundtrack is the opening of "Racing in the Street."
Reagan's "Born in the U.S.A."/Springsteen namedropping isn't touched on in the film, as Jarecki recently discussed with Mediaite.com:
I thought the "Born in the U.S.A." episode in general is a very poetic example of Reagan's own misuse of Springsteen's music, and more broadly, certain sort of folksy American ideas which were used to package what were otherwise programs that would be unattractive to the public. For him to use "Born in the U.S.A." for his candidacy was something that was quite the opposite of the song's intent is very typical and demonstrative of the very concerns I have about Reagan.

Having said that, I thought the only way to tell that story would be to include Bruce Springsteen himself in the film. We did reach out to Bruce Springsteen through his management office, and we didn't get anywhere in encouraging him to participate. Without that, I felt it would be an undertold story that could, perhaps, be told better in another way.
Fore more on the film, including airtimes, visit HBO.com

- February 15, 2011 - additional reporting by Eric Field


BETTER THAN ONE
Newlywed Graeme Johannessen writes from Norway: "Just thought this might appeal to you and other Bruce fans on Valentine's Day. I married my sweetheart, Tonje, on the 15th of May last year, and as we're both Bruce fans we of course had to include him in the ceremony. So our wedding rings have 'Two Hearts' on the inside, and now Bruce is always with us. Here's a photo of the inside of my ring." Happy Valentine's Day to Graeme, Tonje, and sweethearts everywhere.
- February 14, 2011 - photograph by Jan Ivar Vik/Vikfoto.no

A SWEETHEART OF A DEAL
It's not every day that has a Springsteen song named after it. With one of 'em right around the corner, we're having a Valentine's Day Sale: spend at least $30 on merch in our online shop, get $5 off through February 14.

The newest arrival on our shelves is Bruce Springsteen: The Illustrated Biography, a collection of photographs spanning Bruce's career. See all of our Latest Additions here.

To take advantage of the sale, simply use the coupon code: TWOHEARTS at checkout to get $5 off your merchandise order of $30 or more.

Plus, every order now ships with a free Backstreets bookmark, pictured right. Happy Valentine's Day, and thanks for supporting Backstreets!
- February 11, 2011

VALENTINE'S DAY PREVIEW: MIGHTY MAX MARITIME MONDAYS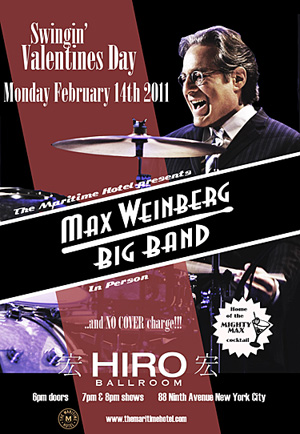 Though Max Weinberg has recently announced he'll have a stripped-down seven-piece touring band, his Big Band remains a going concern — with a steady weekly gig in NYC, as a matter of fact. Soon you can catch the 15-piece Max Weinberg Big Band every Monday night, at the Hiro Ballroom in West Chelsea's Maritime Hotel.
"I had the pleasure of performing for a very special birthday party at Hiro in December," says Max. "A well-known film producer and seven hundred of his closest friends and family were in attendance. The drinks were flowing, the food was fantastic, and the crowd really got into the band. Someone said, 'hey — you guys should play here all the time,' and a light bulb went off!"
The residence opens with a preview on Valentine's Day, Monday February 14, and then begins a weekly schedule on Mondays starting with March 7, March 14, and March 21. Doors will open at 6:00 p.m., with two sets at 7:00 p.m. and 8:00 p.m. Be sure to try the Mighty Max cocktail!
- February 10, 2011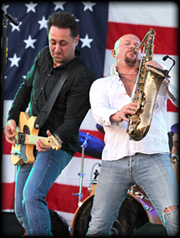 TRAMPS LIKE US TO CELEBRATE 30th ANNIVERSARY OF HISTORIC 12/31/80 SHOW
Coming off their sold-out performances of the '78 Capitol Theatre show, the Springsteen tribute band Tramps Like Us is set to re-create yet another big night from Boss history. This time it will be the New Year's Eve 1980-81 concert from the River tour at Nassau Veterans Memorial Coliseum in Uniondale, NY. This concert stands as the longest of Springsteen's career, with 38 songs taking the show past the four-hour mark.
Lawrence Kirsch, publisher of The Light in Darkness, has signed a limited number of books for these special concerts and they will be on sale at the shows.
Tramps Like Us is currently scheduled to perform this concert at three venues (more dates may soon be added), beginning this Thursday night:
Complete information on this series of shows is available here.
- February 8, 2011

HAVE YOU EVER BEEN EXPERIENCED? WELL, MAX HAS
Max Weinberg turned in a stellar performance in Durham, NC's Carolina Theatre on Friday night with his Big Band -- as he described it to the Raleigh News & Observer, "a 15-piece band that's a swinging muscular band. It's a roadhouse-barreling-freight-train of a swing band." That it was, with a set that brought together Count Basie, Buddy Rich, vintage crime show theme songs, and Springsteen: they closed with "Born to Run" into the particularly big band-befitting "Kitty's Back." In closing, Max suggested to the crowd that we'd see him again with the E Streeters -- "the other band" -- soon... though likely not until next year.
This was the first show in 2011 for the Max Weinberg Big Band, and as Max told the N&O, "It's the final date of our winter tour. That'll be it for awhile," and he joked from the stage about the fiscal difficulties of touring with so many players. But fear not: if a hiatus is in store for the Big Band, it looks like Max already has something else up his sleeve: The Max Weinberg Experience, "an evening of music and anecdotes culled from the nearly fifty year career of Mr. Weinberg," with a seven-piece group that is a "scaled-down version" of the Big Band.
Says Max:
"I've had a wonderful time performing with my fifteen-piece ensemble and I loved every minute of my TV career, but now, with the time to explore every facet of instrumental music, I will apply the muscular, energetic, and intense approach I'm known for to a smaller band. Additionally, I plan to expand upon one of the most enjoyable aspects of my live show -- interacting with the audience about my influences, the music and where the impulses to perform these songs originated. My new group will still play the TV and movie themes and the swingin' blues based shuffles that the big band does so well -- with an instrumentation of Hammond organ, guitar, bass, trumpet, sax, trombone, and me on drums, our songbook will also expand upon and reflect the soul-jazz-funk styles that I grew up with....

"You come to see us you're going to get the music, the behind-the-scenes insight, and the oral history of the music in one slammin' evening -- in other words, the full Max Weinberg Experience!"
See MontereyInternational.net for additional info. Max is also scheduled as a Featured Speaker at Kent State University at Stark, presenting An Evening with Max Weinberg on February 28, tickets available as of today.
- February 7, 2011

THE FIRST BRICK I TOOK WAS WHEN I HIT THE GROUND
Over at telegraph.co.uk, they've got an album covers quiz, with 25 classic album covers recreated out of Lego by British artist Aaron Savage. They started off easy: here's number one -- complete with the "yellow man," apropriately enough. Take the full quiz here.
- February 4, 2011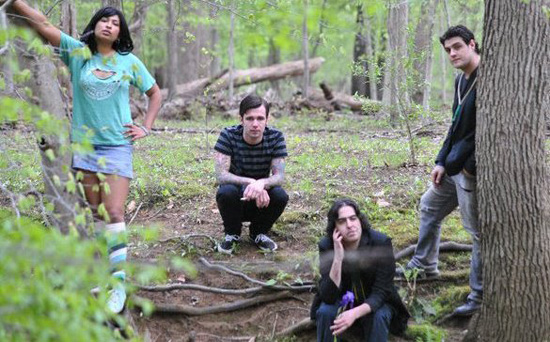 SHORE UPDATE: THE OBVIOUS
The Asbury Park music scene is every bit as vibrant as it was in the heyday of the Upstage, and not just in the summertime. In the coming weeks, Backstreets will highlight the diverse array of bands that continue the Jersey Shore music tradition.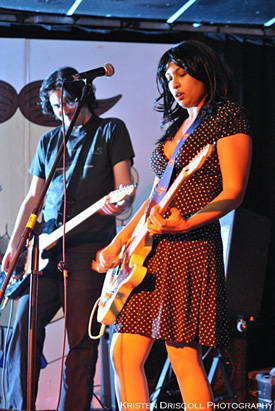 The Obvious is a four-piece band from Asbury Park fronted by the striking Angie Sugrim, whose powerhouse vocals and dynamic stage presence have garnered them a loyal following on the Shore scene. Formed in 2005, the band is now at the center of the tight-knit Asbury Park music community.
Though they are primarily known as a punk band and play "alternative" venues like The Saint and Asbury Lanes, The Obvious is a band unafraid to highlight their love for the classic harmonies of bands like The Beach Boys. "We draw influences from an extremely varied array of musical styles," says Angie. "Our love for good music knows no genre boundaries."
And they are definitely Springsteen fans, too. "I think that most everyone in my generation who is drawn to true rock 'n' roll can remember hearing Bruce Springsteen songs on the radio as a kid growing up and having those songs stand apart from the others."
But that's not the reason to come out and see The Obvious. Come out because they will make you forget that you don't have a job, you don't have any money, and your car needs a new muffler. This is a band that will make you forget those things and then make you remember why you fell in love with music in the first place. Because it's fun.
Please visit myspace.com/theobviousband and facebook.com/TheObviousBand for more info. The 2010 release Bringing Wreck is available on iTunes and Amazon.
- February 3, 2011 - Lisa Iannucci reporting - photos by Kristen Driscoll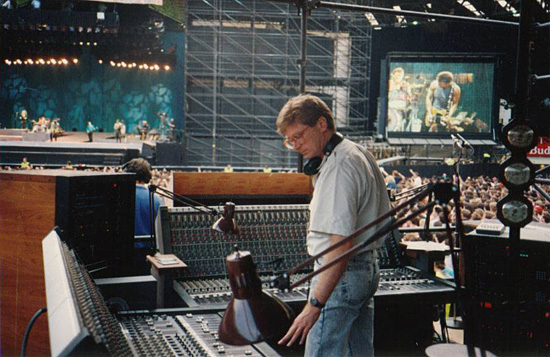 BRUCE JACKSON, R.I.P.
We were shocked and saddened to learn of the death of Bruce Jackson over this past weekend. Among his many amazing accomplishments, Jackson served for a decade as Bruce Springsteen's concert-sound engineer from the Darkness on the Edge of Town Tour through the Tunnel of Love Express Tour (and all those legendary soundchecks along the way). He was an avid flyer, as well, and was killed when the plane he was flying crashed in Southern California last Saturday.
From an early age, Jackson forged his reputation as a respected expert, innovator and inventor in the field of electronic sound reproduction and amplification. He worked with many of the biggest "name-brands" in entertainment: Elvis Presley, Bruce Springsteen, Barbra Streisand, Stevie Wonder, Dolby Laboratories, Fairlight, Skywalker Sound, and more. He seemed to always hold Springsteen in especially high regard, however.
Backstreets was fortunate enough to have concluded an extensive interview with Jackson, which will be published in an upcoming issue of the magazine, just a day before his untimely passing. In it, he revealed that he knew very little about "the other Bruce" before he began working with him:
I was pretty much a neophyte. I'd heard a little bit about Time and Newsweek and the 'new Dylan' kind of stuff, but I wasn't really that familiar at all, so it was fun to go out there and discover him.... Bruce and I got along really well, because we're just about the same age, so it extended... I ended up staying, and that became my career, as his engineer, for the next ten years.
He also described Springsteen as "a very smart guy with a great memory," significant praise indeed from someone known professionally for his own intelligence and expertise. Those who knew Jackson best, however, would find such praise very much in keeping with his character. As Keith Clark, editor of Live Sound International, posted earlier today: "To say that Bruce was a major force in professional audio is insufficient, as is noting that he was a consummate gentleman, always gracious, generous with his time, engaging but truly humble. Yet these are the words that come to mind, at least to my mind, when I think of Bruce, so these words will have to do."
Backstreets extends our deepest condolences to the family and friends of Bruce Jackson.
Update: Prosoundnews.com has posted an obituary by Clive Young.
- Updated February 3, 2011 - Shawn Poole reporting - photo courtesy of Bruce Jackson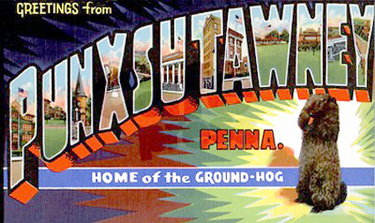 GROUNDHOG DAY SALE ON EVERYTHING, NOW THROUGH 2/2
As yet another winter storm bears down from the midwest to the east coast, we'll try to offer up a little warmth...
Today and tomorrow, we're having a sale on everything in the Backstreet Records online shop: when you spend at least $22, use the coupon code JUSTLIKESHADOWS to get 10% off your entire order. Discount will be applied at checkout; offer ends at 11:59 on Groundhog Day, February 2. Come on, spring!
- February 1, 2011


Justin Townes Earle took on "Racing in the Street" solo, last week in Dublin.
- February 1, 2011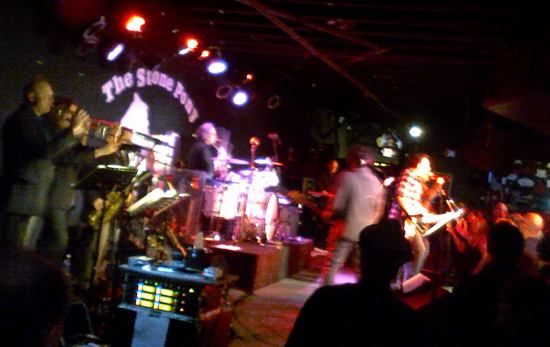 THIS ONE'S FOR THE KIDS
And for the mom, too!
Saturday night, January 29, brought Bruce Springsteen's annual benefit for the Ranney School, a typically high-spirited, good-time private show at the Stone Pony in Asbury Park. This year's was very similar to the 2010 model, featuring Max Weinberg on drums, along with Bobby Bandiera's outfit and Southside Johnny on guest vocals, and a set much heavier on Springsteen originals than the cover-fests of previous years.
Over nearly three hours, parents and teachers got Bruce cuts that ranged from "Growin' Up" to "My Lucky Day," with a couple of new ones in the mix this year thanks to The Promise: "Gotta Get That Feeling" and "Save My Love." Mid-way through the show, Bruce brought out his mother Adele to share a dance on "Dancing in the Dark."
On the cover front, staples like "634-5789" and "In the Midnight Hour" returned to the set, and a couple new ones popped up as well: Jay and the Americans' "Come a Little Bit Closer," with an assist from Southside, and [update:] "Got My Mojo Working," which also added Danny Clinch on harp. No "Boy From NYC" or the like, as Bruce told the crowd that Patti was in Florida. Bruce sent one out to her after "Twist and Shout" and "Detroit Medley," as he offered up one more solo acoustic, LOD11-style, to wrap the party with a sing-along "Thunder Road."
One attendee tells us: "Amazing show. Two hours and 50 minutes, non-stop, the best off-tour performance in years. With Max on drums, the energy was unlike most previous benefits. A few surprise guests in addition to Max: Danny Clinch on mouth organ and Ron Aniello [Patti's producer] on guitar for a few numbers. Plus more Southside than usual, and the Bobby Bandiera band in excellent form. Along with Bruce's mom dancing on stage, Max's wife Becky and Bobby's wife Tracy were dancing in the audience. 300 couples at $1000 per couple must have made a lot of people very happy."
Thanks to Stan Goldstein, who maintains the Bruce Blog at NJ.com, for tweeting the setlist live last night [follow Stan on Twitter: @bspringsteenNJ / follow us on Twitter: @backstreetsmag].
For the full setlist from this and other recent performances,
see our Setlists page

- Updated February 3, 2011

RADIO ON THE TV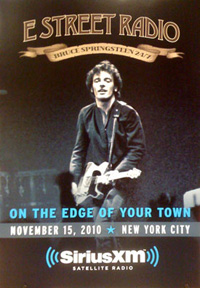 Back in November, when Springsteen answered questions posed by 20 lucky contest winners live on the air in the Sirius XM studios, Thom Zimny was there to capture the sights as well as the sounds. Next week we'll get to see it — some of it, at least — in a half-hour program called Bruce Springsteen: A Conversation With His Fans, debuting Friday, February 4.
The description on Palladia.tv: "Fans ask Bruce thought-provoking questions in an intimate studio setting. Bruce discusses the music of Darkness on the Edge of Town and his new album The Promise, in this special broadcast hosted by music critic Dave Marsh. Fan questions are intercut with highlights from the box set, The Promise documentary, the Paramount Theater concert, the 2010 Songs From The Promise concert and rare archival footage from 1978."
Conversation debuts on Feburary 4 at 9:00 p.m. on both Palladia and VH1 Classic (VH1C rebroadcast dates here).
- January 26, 2011

DKM: "YOU DON'T REALLY GIVE THE BOSS INSTRUCTIONS"
Following up on last week's news that the Dropkick Murphys' new recording of "Peg O' My Heart" will have a certain special guest, Andy Greene talked Bruce with DKM frontman Ken Casey for Rollingstone.com:
They only gave [Springsteen] minimal direction. "All we said was 'we thought it would be great to trade off on verses,'" Casey says. "You don't really give the Boss instructions."
Casey also talks about how they approached Bruce, how they approached the song, being a lifelong Springsteen fan, and how the band would "feel about recording an entire album as Bruce Springsteen's backing band? 'Who would say no to that?' says Casey, laughing. 'Bruce, we're ready when you are.'"
Read: How the Dropkick Murphys Got Bruce Springsteen to Guest on Their New Album
- January 25, 2011

FIVE FEET HIGH AND RISIN'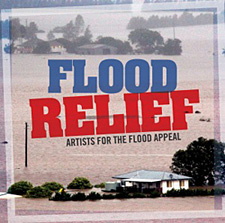 In an effort to help victims of the devastating flooding in Queensland, Sony Music Australia put together a three-disc benefit album, Flood Relief: Artists for the Flood Appeal, with Springsteen contributing "Human Touch" to the cause. As Billboard.biz reports, "Proceeds from each sale will go to the Salvation Army Flood Appeal through the Sony Foundation, the charitable arm of the Australian Sony Group of Companies. All artists and songwriters have waived their royalties for the project, and Sony DADC Australia has donated the CD production." Read more about the effort at sonyfoundation.org.au; the full track listing is posted at Sting.com.
- January 25, 2011

THE BRITS ARE COMING, THE BRITS ARE COMING!
Bruce Springsteen has been nominated for a 2011 BRIT Award, the annual pop music prizes awarded by the British Phonographic Institute (sort of the "British Grammys"). In the International Male Solo Artist category, he's up against Cee Lo Green, David Guetta, Eminem, and Kanye West. The BRIT Awards will be held at The O2 in London on Tuesday, February 15, and will be broadcast live on ITV1. See brits.co.uk for more.
- January 25, 2011

SPRINGSTEEN'S SHIPPING UP TO BOSTON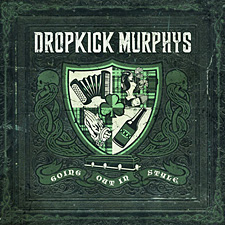 After sharing his stage with them in their Boston hometown a couple years back (April 22, 2009 at the TD Banknorth Garden) Springsteen guests on the new Dropkick Murphys album, Going Out in Style, trading lead vocals with Ken Casey on "Peg O' My Heart." From a new press release (via kikaxemusic.com):
For Going Out In Style, Dropkick Murphys even enlisted the vocal talents of the legendary Bruce Springsteen — whom they first met at a DKM gig in New York and later collaborated with onstage at one of Springsteen's Boston shows. Springsteen swaps verses with [Ken] Casey for a spirited take on the old standard "Peg O' My Heart." "It has a classic old fifties rock and roll feel," says Casey. "Both of my grandmothers are named Peg. One grandmother, Peg Casey, is always saying, 'When are you going to do that song? Your grandfather always sang it to me!' The time signature changed, so hopefully they still appreciate it when they hear it."

The collaboration is a perfect intergenerational bridge for fans and band alike. Dropkick Murphys have always strongly resonated with audiences young and old due to their working class ethos and cathartic sonic revelry. "It links two generations," says Casey. "We're spanning a lot of years of music here, yet our songs share similar themes, stories, and values."
Keep your eye on dropkickmurphys.com for more on their new record, due out March 1.
- January 21, 2011


Springsteen performing "Your Own Worst Enemy" solo acoustic for Light of Day, 1/15/11 in Asbury Park.
- January 19, 2011

LISA LOWELL'S BEAUTIFUL BEHAVIOR
Holly Cara Price talks with one of our favorite redheaded women about her new CD, which features Bruce, Patti, and Soozie among its players
Most of us know Lisa Lowell from her backing vocals with various artists, perhaps most famously as a member of Bruce Springsteen's Sessions Band in 2006. Lowell's also honed her prodigious chops for the past several years with Garland Jeffreys, Sheryl Crow, Buster Poindexter, Jon Bon Jovi, Cissy Houston, Chuck Jackson, Stevie Wonder, Ashford and Simpson, Bobby Blue Bland, Percy Sledge, Stephen Bishop, and B.B. King, to name only a few.
Lisa is a self-described "journeywoman" vocalist, singer/songwriter and arranger, the daughter of a jazz singer and a jazz drummer from the Jersey Shore. For the past two years, she's been working on a collection of six songs which have now been released independently under the title Beautiful Behavior. The record smokes and seethes with lush romanticism, love and loss. Produced by Lincoln Schleifer, vocal arrangements by Lincoln and Lisa with an assist from old friend Patti Scialfa, it's quite wonderful. Lowell's clear, strong alto is a joy. When she opens up and sings full-throated, well, step out of the way. Girlfriend can sing (and write great songs). She's joined by a spectacular cast of New York studio musicians like Hugh McCracken, Joel Diamond, Bill Holloman, Larry Campbell, Marc Shulman, and Adrian Harpham as well as some special guests (Scialfa, Bruce Springsteen, Soozie Tyrell).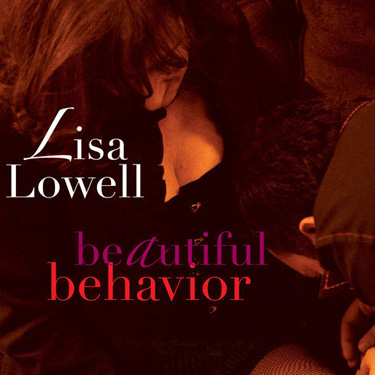 "The Big Odd" starts the record off with a catchy hook-laden drive, backing chorus provided by her longtime friends Patti and Soozie (gypsy violin provided by Soozie). "A Love So True" could have been recorded by Gamble and Huff in the 70's; it's shot through and through with Philly Soul right down to the final sha la las. "For the Love of God" feels epic, anthemic — it's orchestral and richly nuanced and informed by a fantastic horn section, all played by one man, Bill Holloman. "Moulin Rouge" is a sassy strut, threaded through with Bruce Springsteen's electric guitar, Larry Campbell's mandolin, and harmonies (all sung by Lisa) that recall Labelle. "The Moon Borrows Light From the Sun" — about loving the wrong man — features Soozie Tyrell on violin and Marc Shulman providing spooky and shimmering guitar. In the final track, "Until You Come Undone," Lisa gets a lesson at the Coney Island Aquarium about life and death and learning how to let go of a dying parent.
Growing up in Long Branch, Lisa hung out at the Upstage and other Jersey bars in the mid-late 60's at the tender age of 14, encouraged by her jazz singer mother who saw she had a passion for music. She first met Southside Johnny at that time, back when Asbury Park was rife with little thriving clubs like the Hullabaloo Club, the Student Prince. "The Upstage was a coffee house, that's how I got in. Albee (Tellone), and Bruce, Sonny Kenn, Steve (Van Zandt) were on the scene at that time and played in these clubs, and I went. I wore my little granny dresses with the matching purse. And I met Johnny, my girlfriend was dating Johnny at the time, and we were both music fanatics."
Southside turned Lisa on to early Van Morrison and Howlin' Wolf, as well as literature. He also taught her first Chuck Berry chords on the guitar. At the time she was eagerly listening to her parents' jazz records as well as the Kinks, the Beatles, the Stones, and Motown. "By the time I was 16 I had a real crush on Laura Nyro. I would make all the pilgrimages to Carnegie Hall to hear her with Labelle at Christmastime, and I had a real identification with her because she's complex and she was a real composer. And she had all those classical and jazz influences, and she was being produced like an artist — not like a pop singer.
"When I got a little older, Bruce used to play at the Beachcomber in North Long Branch, I'd sit on a surfboard and watch him play. He was always the star. We always knew he was going places. There wasn't any question. And I watched him go through his various stages from being folk house singer to Season of the Witch, Steel Mill, Funky Dusty and the Soul Brooms.... I was so young, and it was a boys' club, so girls were more in the background. Girls were there to basically make them feel good about themselves. But they were always about the music.... I was quiet, I was in the shadows."
She didn't get up the courage to sing until she was out of high school. "I wanted so much to be a singer since I was a tiny child that it took me until I was 17 to just get on stage, and it was this horrible band called Thunderchicken, out in Farmingdale, New Jersey. I was having conceptual arguments with the leader, so they canned me pretty quickly. I was willing to wear hot pants and go-go boots... but I had opinions, and I didn't really have a strong voice yet. So I took it as a sign and I moved to New England and I decided to play sax." She enrolled in the New England Conservatory of Music and studied the craft, then moved to New York City in 1977 to live the dream — becoming, eventually, a professional backup singer. A friend from the shore joined her there — Patti Scialfa. They sang on the streets and sometimes even made money doing it.
"Patti and I moved to the city in '77. And we met Soozie (Tyrell) that same year, it was almost magical the way it happened. I was quitting another band, a street group of girls that I had just finished up with, and I was just moving through and Patti said hey, this chick I've been working with is at this place called Puddings, a country bar, she's really cool. She had met Soozie through Hiram Bullock. And I said, well let's go hear her play, and we did.... We went to the Empire Diner and rehearsed, and we went out the next night as three." The three of them would tour soon after as backing singers for the Asbury Jukes, and they went in and out of each other's bands for years.
Beautiful Behavior was born of a very difficult period in Lisa's life, starting with the death of her father, then two close girlfriends, and then her boyfriend of several years, Scott Beal. Beal had been her constant companion for a long time, and the plan was for this record to be released on his label, Gaff Music. That plan ended with Scott's untimely death in 2008. He's "The Big Odd" on the record.
"He inspired that song. He was a label owner, he owned Gaff Music, and he came to town to try to take his small indie label to the next level. He came to me in a very classic southern male way and said, Lisa, you're my girlfriend, you can put out whatever you want to put out, so just write your little heart out, honey. I said, I've been really confused because for the last 20 years I've been trying to put out something I think America will buy so I could get a record deal, and now that I have a record deal I don't give a rat's ass. I'm going to pretend I'm 18 or 20 and go back to that point in time when I was listening to Laura Nyro or just beautiful, really free-ranging type of chords and approach without giving any thought to what I'm writing. And I just tried to write from my voice in a way that I thought sounded honest. Not even pretty. Not even good. I wanted to get something artful because I didn't really think as someone middle-aged who'd had a long career as a backing vocalist I was going to sell a billion anyway, I might as well just make it as artistic as possible and bring all of my experience and my truth."
Before the album was finished, she'd been through a somber period of losing friends and family, losing Scott, and then a frightening bout herself with cancer which she was fortunate to catch early and beat. "Cancer is a link, it pushes you to the edge, you want your work to be what your epitaph would be. You realize you're not immortal, and you want to leave something beautiful behind.... After watching my boyfriend die, that gave me the courage to write the record. He was the muse, he was the Big Odd, he also got a lot of writing out of me, he was a classic wonderful bastard, the black prince. He put me in that space, and then when he died, the company died with him; I really think it was my own illness that made me say do or die. In the same way he was losing the label because people were hearing he was sick and funds were running out and they were dropping him and he was like balls to the wall. I finally got that balls to the wall which was: I have to leave something behind."
The title, Beautiful Behavior is actually a Freudian slip Lisa made in a conversation with Scott. "I was talking to my boyfriend and I meant to say 'bad behavior' and I said 'beautiful' and he laughed and thought it was really funny. And I said, you never hear those two words together — nobody ever says, wow that was beautiful behavior. And we both decided maybe that would be the album title."
The artwork, the photos — it's all done in a very Laura Nyro New York Tendaberry kind of way, lovely and understated. The design was done by Fran Fresquez. Lisa brought in Hudson Valley photographer Ronnie Farley — known for her exquisitely unstudied, truthful portraits of women — to do the photographs for the cover. "I wanted to claim myself as a middle-aged woman who wasn't looking for an airbrush at this point, but as somebody who could be attractive and dramatic. I wanted it to be artistic, and the reason it's artistic is because nobody told me look this way or look that way, Ronnie just caught me live, candid. She does it quietly without saying a word to you, and she tricks you into it if you're self conscious, because as a girlfriend of mine once put it, molecules in motion — that's what we are — and every second is a different increment. And so I.m grateful that she was around for that."
The songs, most of them, all hail from the same time period, from 2003 to 2005. One exception is "Moulin Rouge," from the mid-80's. "The song was written around the time when Soozie Tyrell, Ramona Jan, and I had a band called Venus Flytrap. We decided to do a busking tour of Europe for a full month.... We got stranded in Paris because we lost our connection for an apartment. We got picked up by an Algerian diplomat's son who was there on a chess weekend and we stayed up near the Sacre Coeur; we were watching the girls coming and going, and the people up in the Moulin Rouge, so that lyric was written then and the rest of the song was written when I got back to New York."
The tour de force, "For the Love of God," was written in 2007. Theme-wise it's very different from the other songs. "There's a lot of gutbucket on the record, a lot of deeply emotional songs, but that one in particular was like something I wanted on my tombstone, you know — stop the shit. It's an anti-war song... don't kill what is essentially the feminine aspect of earth or its over, people. I was thinking of Laura Nyro's "Save the Country," Annie Lennox's Songs of Mass Destruction, and I had just read an article by Norman Mailer about his relationship to God. It was typical Norman Mailer, it was tongue in cheek intellectual, and he was talking about religion. It's also not an anti-religious song but it's a song about forget being secular. We're taking about saving the planet, forget it, I mean religion is pointless. We're killing in the name of God, for the love of God, stop fighting. Love God, don't fight in the name of God."
What's next for Lisa? Any shows planned? She's totally for the idea, should the opportunity arise. She's also working on a book of memoirs, Life in the Shadows, inspired anew by recently reading Patti Smith's book Just Kids. Lisa still has all her journals, dating back to age 18. "I really think I could bring to life trundling around New York the past 40 years…'cause I was at CBGB's for five minutes, I was at the Mudd Club for five minutes, but then I was in the jazz scene when I was a teenager. I'm a whore," she laughs, "I wanted it all."
Lisa Lowell is justifiably proud of this work. Her life in a very short period of time had become a baptism by fire. "My father died, my two best friends, Scott, my label died with him, and then I got cancer. And I said, holy shit, if I don't have the strength now... it's like a piece of coal under pressure, it turns into a diamond. If I don't do this soon I might as well just fade away. I'm not feeling sorry for myself — I'm kind of rising from the ashes."

Beautiful Behavior is available from lisalowell.com.
An abridged version of this article appears at huffingtonpost.com.
- January 19, 2011 - Holly Cara Price reporting


A MAN POSSESSED
Springsteen performing "One Way Street" with Joe Grushecky & the Houserockers, 1/15/11 in Asbury Park.
- January 19, 2011

None of these performances was particularly surprising, given that each had been done in prior events over the last couple years. What was a surprise was Bruce's contribution to the Houserockers' set, which he led off by performing solo acoustic versions of "Your Own Worst Enemy" and "This Hard Land" before treating the packed house to an electric set featuring two "outtakes" released on the The Promise as well as several Darkness on the Edge of Town classics.
But the real stunner was a soulful, understated rendition of "One Way Street." This long-lost number finally became the set piece it always had the potential to be, and the audience seemed all but transfixed by this unexpected gem. The only thing missing here seemed to be the vocal interplay with Bruce's longtime friend and cohort Little Steven found on the recorded version, but few seemed to mind.
Next up was "I'm Not Sleeping," a Light of Day debut for the Houserockers, and another opportunity for Bruce and Joe to trade vocals and guitar work. But Bruce wasn't done with the surprises; there was palpable anticipation from the audience as the opening keyboard riff to "Save My Love" rang out, and the pop masterpiece did not disappoint. Bruce has done several live performances of this song to date, the standout probably being his collaboration with The Roots on Jimmy Fallon's late night show. But last night's version was the clear highlight of the set, and it's obvious he gets a kick out of playing it live; with any luck it'll be a standard part of his set from now on.
Grushecky's "Talking to the King" was next, and then photographer/musician Danny Clinch was invited onstage to contribute bluesy harmonica work to the ever-popular "Pink Cadillac" (Clinch was part of the artist lineup for the second year with his Tangiers Blues Band). This was followed by the Darkness double shot of the title track and "The Promised Land," the latter becoming the usual audience sing-along.
Also in the U.K., we encourage you to attend an upcoming benefit in February if you can: Born to Run - An Evening for Daniel. Performers include Mark Wright and the East St Band's Steve Gascoine, with proceeds to help pay for much-needed medical treatment for four-year old Daniel Harrison. The son of a Springsteen fan, Daniel has an extremely rare condition: he doesn't eat or drink. As Wright says, "Whilst other 4 year olds are getting to grips with a knife and fork and figuring out how to eat spaghetti without most of it ending up on the floor, Daniel is fed through a tube to his stomach. He desperately needs medical treatment. But this does not come cheap."
The benefit will be held on February 12 at the Star City Casino in Birmingham. Our friends from Badlands will be there, too; they write: "With young families ourselves we cannot fail to be moved by Daniel's plight... We encourage you to come along and have a really fun night out and raise as much money as possible to help out Daniel and his parents. Many Bruce fans from around the country will be at the show, cold beer will be available at a reasonable price, its a Saturday night, the bar is open until 6.00am, the gambling tables are there, its centrally located so there's no excuse not to be there!"