List price: $25
Our price: $24


Two-disc set is Stevie's tribute to The Beatles, featuring a live Disciples set from Liverpool on both CD and DVD.

Macca to Mecca! kicks off with a riveting Disciples of Soul performance of "I Saw Her Standing There" recorded at The Roundhouse in London, featuring a special appearance by none other than Paul McCartney.

From there, we go to the main event: an extraordinary surprise live set at Liverpool's legendary Cavern Club, recorded and filmed in November 2017 during Stevie & the Disciples' sold-out European tour.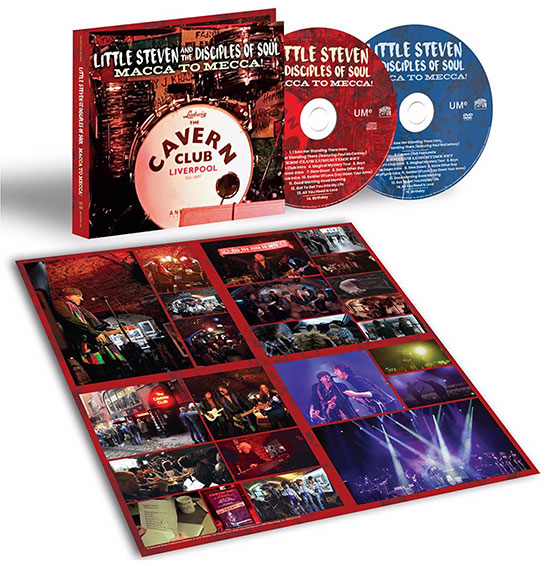 The intimate lunchtime gig is filled with rocking renditions of "Magical Mystery Tour," "Good Morning, Good Morning," "Got to Get You Into My Life," and "All You Need Is Love," alongside iconic songs famously performed by the nascent Fab Four, including "Boys" (originally by The Shirelles), "Slow Down" (by Larry Williams), and "Soldier of Love" (first recorded by Arthur Alexander).
The audio CD is also included as the fourth disc in the new Soulfire Live Expanded Edition; the DVD is exclusive to this two-disc Macca to Mecca! release.
2021, Wicked Cool Records/Universal Music