Order Springsteen's Letter to You from Backstreet Records and receive a FREE limited edition Letter to You notecard. This bonus promotional item is a 7x5 notecard (blank inside) featuring a wider shot of Danny Clinch's beautiful cover photo. Write a letter of your own, or keep it on display. Official item available exclusively to Backstreets customers.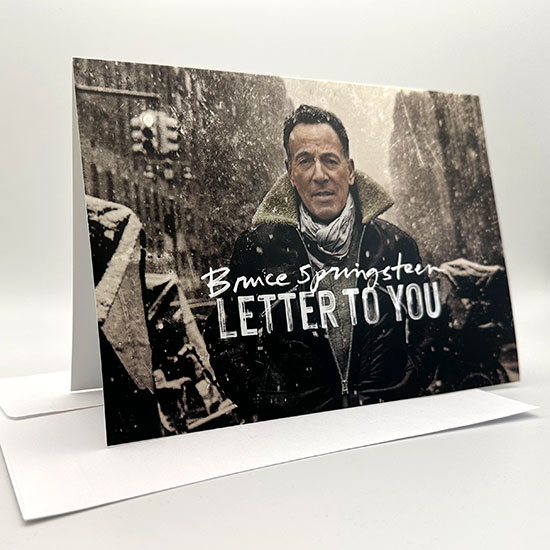 Letter to You is Bruce Springsteen's 20th studio album with the E Street Band, a rock album fueled by the band's heart-stopping, house-rocking signature sound.
Standard size Softpak, with 20-page booklet.
Recorded at his home studio in New Jersey, Letter to You is Springsteen's first album including the E Street Band since 2012's High Hopes and their first performances together since 2016's The River Tour. Letter to You includes nine recently written Springsteen songs, as well as new recordings of three of his legendary, but previously unreleased, compositions from the 1970s: "Janey Needs a Shooter," "If I Was the Priest," and "Song for Orphans."
Springsteen is joined on Letter to You by Roy Bittan, Nils Lofgren, Patti Scialfa, Garry Tallent, Stevie Van Zandt, Max Weinberg, Charlie Giordano and Jake Clemons. The album was produced by Ron Aniello with Bruce Springsteen, mixed by Bob Clearmountain, and mastered by Bob Ludwig.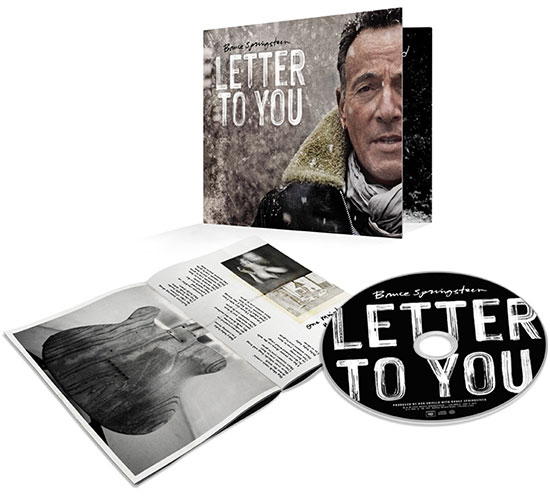 Track Listing:
1. One Minute You're Here
2. Letter to You
3. Burnin' Train
4. Janey Needs a Shooter
5. Last Man Standing
6. The Power of Prayer
7. House of a Thousand Guitars
8. Rainmaker
9. If I Was the Priest
10. Ghosts
11. Song For Orphans
12. I'll See You in My Dreams

Also available on 2LP vinyl.