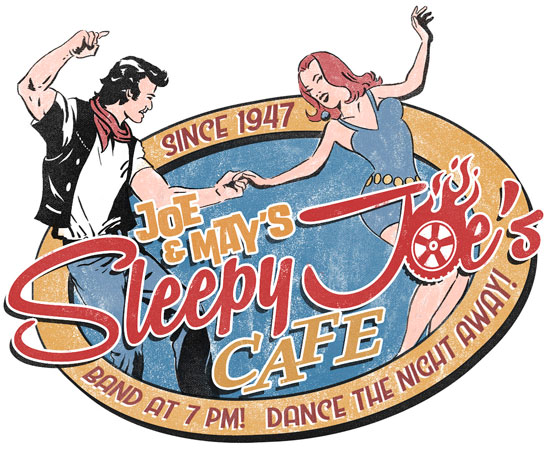 In stock now!
Limited print run for this Backstreets T-shirt — thanks to all who pre-ordered, your shirts have been sent out, and we still have some extras!
There's a place just across the San Bernardino line… and if you miss live music as much as we do, it's just the kind of spot you wish you could hit right now and feel the rest of the week slip away. Joe keeps the blues playin', May serves the beer, and at seven the band comes in… see you out on the floor!
Full color design on front of a "Maritime Frost" blue T-shirt, with white Backstreets logo on the sleeve.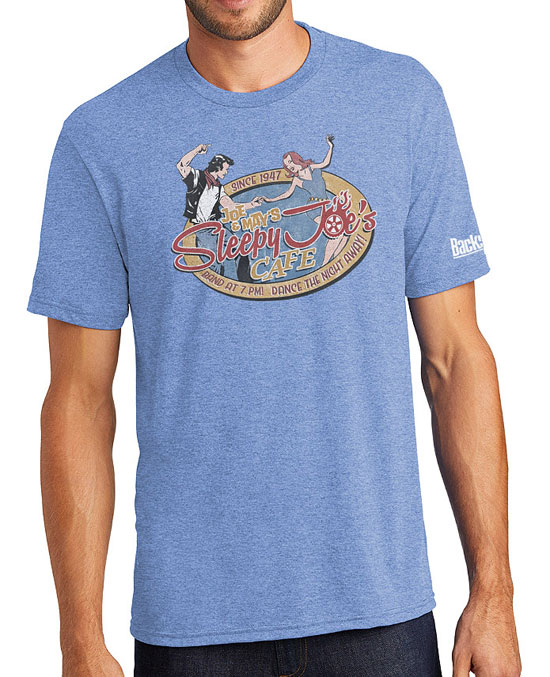 These T-shirt images are mock-ups based on the design; final printed appearance may vary slightly from what is shown here. Designed by our friends at OYEME! in Spain, printed on a "District Perfect Tri" Tri-Blend T-shirt (50/25/25 poly/combed ring spun cotton/rayon). Click here for sizing chart.