Greetings from E Street: The Story of Bruce Springsteen and the E Street Band, by Robert Santelli, is the first and only collective biography of Bruce Springsteen and the E Street Band, written with participation from its members.

Santelli, music journalist and longtime Backstreets Associate Editor, has written extensively about Bruce Springsteen and the E Street Band since the early 1970s; he also worked Max Weinberg on his book, The Big Beat, and with Springsteen on his book, Songs. Here, he follows the story of the E Street Band from the '60s bands that led to its birth through the next four decades. Throughout, the band's signature combination of friendship, humor, and stellar musicianship is revealed in stories, snapshots, and the ephemera of life of the road.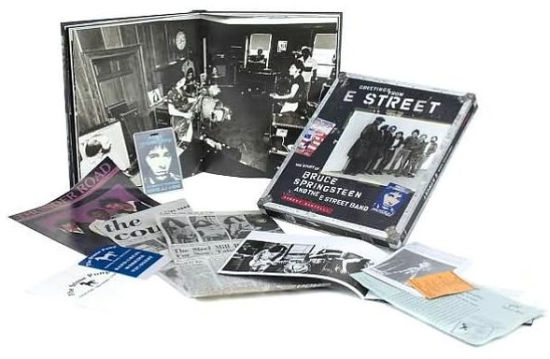 Santelli's text is incredibly well illustrated, with color photos, documents, handwritten notes, and souvenirs making up a package that you've got to see to believe. Throughout the book you'll find more than 30 removable facsimiles of rare memorabilia: from Springsteen's first business card and handwritten setlists to backstage passes, tickets, posters, and tour itineraries.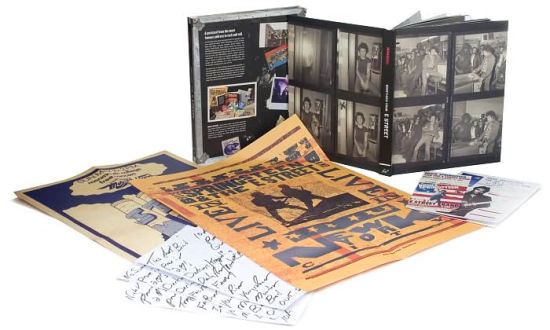 More than 200 photographs capture the band's powerful onstage performances and behind-the-scenes brotherhood. The book with all its goodies is housed in a "road case" slipcover, icing on the cake. From Chronicle Books.