Still Moving. By Danny Clinch, with a foreword by Bruce Springsteen.

One of Bruce Springsteen's go-to photographers for more than a decade, Danny Clinch has established himself as a premier photographer of the popular music scene in general, also photographing a wide range of artists from Johnny Cash and Tom Waits to Bjork and Pearl Jam. His photos have appeared on hundreds of album covers -- including The Rising, We Shall Overcome, Wrecking Ball, and High Hopes -- as well as in publications such as Vanity Fair, Spin, Rolling Stone, and the New Yorker. Oh, and our own magazine: Danny's photographs graced the covers of Backstreets #80, Backstreets #81, Backstreets #83/84, Backstreets #88,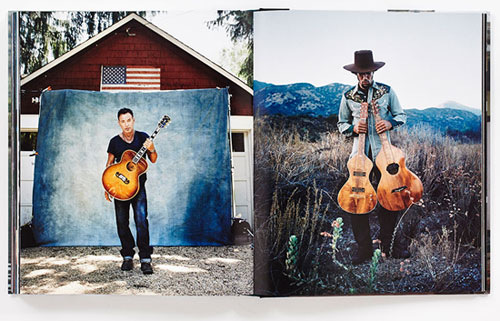 Hundreds of Danny's images have been collected into Still Moving, to be published on Bruce's birthday, September 23. Featuring a foreword by Springsteen himself, this lavish monograph chronicles Clinch's illustrious career with more than 200 images of musical greats (besides Springsteen, Waits, and coverboy Eddie Vedder, there's also the Beastie Boys, Thom Yorke, Neil Young... the list goes on). Along with Bruce's written contribution, Danny offers personal anecdotes throughout as well.
Abrams Books, hardcover, 296 pp.