The concert didn't happen. The poster did. A benefit for EqualityNC.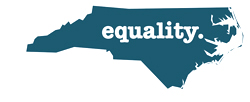 An exclusive poster design was created for each stop of Bruce Springsteen & the E Street Band's 2016 River Tour.
The Greensboro concert scheduled for April 10, 2016 -- Springsteen's only River Tour stop planned in Backstreets' home state of North Carolina -- never happened.
But the poster did: since Springsteen didn't cancel the Greensboro Coliseum show until two days prior, the posters had already been printed. Thanks to the Springsteen organization, Backstreets has a limited quantity of these original posters available for sale now, to benefit Equality North Carolina.
It's evident in the poster's rainbow design that, even prior to the cancellation, the Springsteen camp had its eye on the ongoing human rights controversy in North Carolina.
Springsteen decided not to play the concert, as he wrote in an April 8 statement, "to show solidarity for those freedom fighters" in North Carolina working to oppose and overcome new state legislation (HB2) that discriminated against LGBTQ citizens. "Some things are more important than a rock show," Bruce concluded, "and this fight against prejudice and bigotry -- which is happening as I write -- is one of them. It is the strongest means I have for raising my voice in opposition to those who continue to push us backwards instead of forwards."
18" x 24", hand-numbered at the bottom, from an edition of 400.
Maximum two (2) per customer
Ships rolled, in a 3"-diameter, thick-walled (.125") rigid Kraft tube.
A portion of the proceeds will be donated to EqualityNC.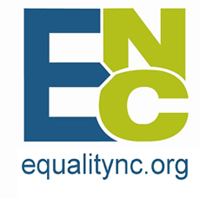 Equality NC is engaged in the ongoing fight to secure equal rights and protections for all LGBTQ North Carolinians, committed to passing legislative protections for trans people across the state of North Carolina.
Executive director Kendra R. Johnson tells Backstreets: "Equality NC was, and continues to be, impressed by the attention that Bruce Springsteen and others brought to the discriminatory nature of HB2 by deciding to cancel shows scheduled in North Carolina. It was a useful tactic at the time and sent a message to legislators that discrimination against our transgender brothers, sisters and siblings won't be tolerated."